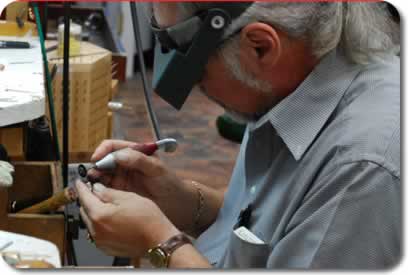 Custom-made hand-crafted jewelry is a specialty at Simply Unique Jewelry Designers. Our award-winning jewelers have the highest skill level in crafting the piece of your dreams. So whether you ask us to re-imagine an outdated piece, an inherited item that you no longer wear, or completely start from scratch with an idea only in your head—we're here to help you. It all starts with a conversation between you and our talented bench jewelers. Let us work together and create something to cherish for a lifetime---and someday pass along to a loved one.
Custom Designed Jewelry
The sky's the limit as far as to what we can custom create for you. But to get your creativity a jump start, take a look at just a few of our custom created jewelry we've done for our satisfied customers.