Simply Unique Jewelry Designs has assembled an expert staff of professionals who are ready to assist you with any of your needs. Whether it's a simple watch battery change, a repair, or a complex piece of custom-made jewelry you've been dreaming of for ages, we want you to know you'll receive VIP treatment here.
Tim Wright -- Owner & Goldsmith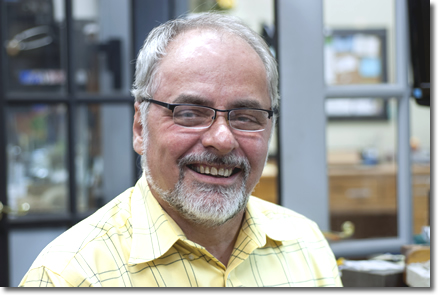 With over 3 decades of experience in traditional jewelry design, Tim Wright brings a wealth of talent and hard-earned skills to his role. He's a local who knows our region well. After graduating from Bethel High School in Virginia's Tidewater area, he developed a passion for collecting stones.
Juggling work and his love of gemstones, Wright worked as a chef while apprenticing with a master goldsmith. He went on to work for several jewelers, gathering expertise along the way.
His friendship with fellow designer Alex Maryaskin who shared his deep sense of excellence, integrity and passion was pivotal in his career. Their friendship evolved into the creation of Simply Unique Jewelry Designs together. Wright's designs are characterized as traditional, and he excels at complex stone setting and re-fabrication of inherited jewelry pieces. He has a passion for antique jewelry and old watches.
Alex Maryaskin -- Owner & Goldsmith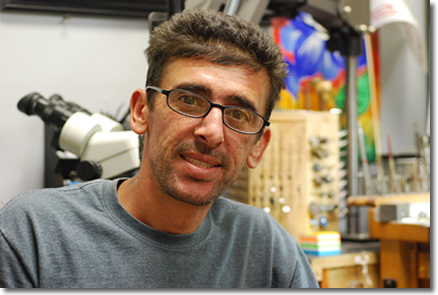 Alex Maryaskin is a Master Goldsmith with more than two and a half decades of experience in fine custom jewelry design. In 1997, he immigrated to the US from Ukraine, and resides in the Tidewater area of Virginia. Ever the entrepreneur, he began making jewelry in a maintenance shop with welding torches and improvised tools, some of which he created himself. He eventually showed his work to a local retailer to sell on consignment. A few years later he became the jeweler in that same store.
Maryaskin's core belief in the everyday wear-ability of fine jewelry means he often bezel sets stones to ensure structural stability, something quite uncommon in traditional fine jewelry. His award-winning hand-fabricated filigree style is equally durable.
In 2019, he was named the "Champion of Champions" in the International Jewellery Design Excellence Awards, called the "Oscars of the jewelry industry," earning him top jewelry designer status in the world that year. He's the recipient of many other awards, including: the mayor's award in the Stockley Gardens show, "Best in Show" in the Port Warwick Art and Sculpture show, and "Virginia's Finest Artist Award" at The Boardwalk Art Show at Virginia Beach. He was published in "The Jewelry Artist Magazine" by Lapidary Journal with a 2nd Place award. In 2014, he received the Saul Bell First Place for the Holloware /Art Objects Design Award.
Mindi Harrell --Store Manager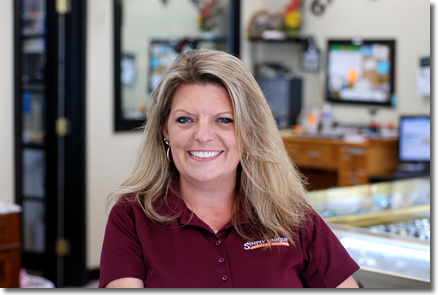 Hampton area native Mindi Harrell graduated from Bethel High School, and moved with her family to Yorktown in 2001. With over 2 decades of experience in the jewelry trade as a manager, and assistant manager, she joined Simply Unique Jewelry Designs as a sales associate. She earned her certification in Diamonds and Colored Gemstones from DGA (Diamond Council of America) in 2010. An all-around expert, Harrell might help you design your custom one-of-a-kind jewelry item, assist you with jewelry repairs, and give a better understanding with your diamond purchase. She may be the voice you hear when you the phone and usually is the first to greet you when you enter our store. Her great sales background and depth of knowledge with all types of jewelry styles makes her a great team member. She loves working one-on-one with customers to learn about the stories behind their jewelry.
Dawn Walston -- Sales Associate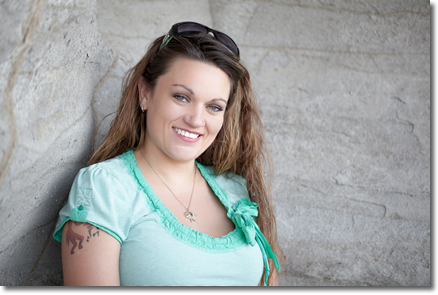 Dawn Walston grew up in Ramona, CA, and later moved to Ennis, MT, where she met her husband while working in an independent jewelry store. After she and her husband were transferred in the military to Converse, TX, she considered it home.
Walston and her family relocated to Hampton when her husband was stationed in our area. Her husband actually discovered Simply Unique Jewelry Designs when he was seeking to repair some jewelry. Impressed with the atmosphere and customer service of Simply Unique, he encouraged her to check it out. She's been on the Simply Unique team since November 2018.


Rebecca Johnson - Appraiser - Graduate Gemologist GIA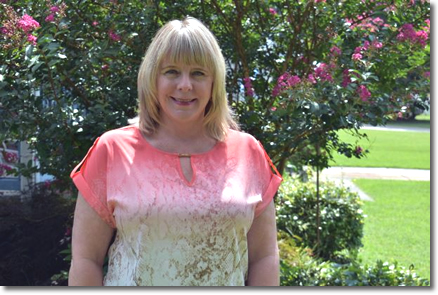 Rebecca "Becky" Johnson was born and raised in Hampton, VA and is a graduate of Phoebus High School, TNCC, and GIA (Gemology Institute of America). She previously held the title of Certified Gemologist Appraiser with the American Gem Society.
Becky brings over 20 years of experience to our store. Selling fine jewelry allows her to engage with client's special moments and become part of their lives. Jewelry appraisals are an important service that she provides our customers, since it helps people to understand the current on the value of their fine jewelry.